Extending software and hardware capabilities are the most important today, as the demand for programs and applications is rapidly growing in today's world. The key requirements for development and use are reliability and security.
This is why custom application development is especially in demand. The custom software solutions can be developed by a company for a specific user or group of users in their organization. Their peculiarity is that they accurately and efficiently meet the needs of the end users.
What is included in the service?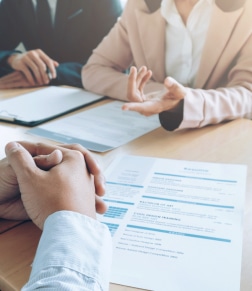 Project assessment, interviews and meetings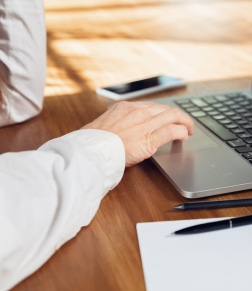 Drawing up terms of reference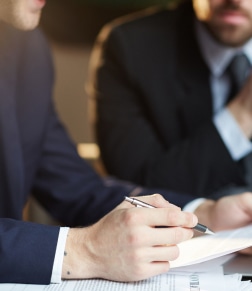 Technical works, trial and test runs, data import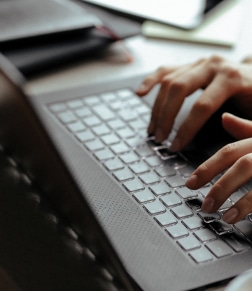 Training, consulting and technical support after implementation
An individual approach from the first consultation is the key to obtaining the most effective implementation result. We study all the business processes of the company in detail, and at all stages of work with clients we maintain close contact with the key experts in the working areas.
Getting to know
Establishing communication with the client
Research
Detailed analysis of the subject area, creation of models, its entities and attributes. A team of certified business analysts works with the project. Preparation and review of a complete business analysis of the project, which will clarify all the nuances and the cost of development, reduce the number of additions, and implement an IT project in the agreed time and within the agreed budget
Preparation
Solving the tasks of study, modeling and optimization of development, as well as identification, analysis and classification of the key links. Creating a model describing the key requirements, efficiency calculations, and identifying hierarchy and all levels and objectives of the program task to be solved
TOR and agreement
Elaboration of terms of reference, checking scenarios and prototypes for compliance to customer requirements, test demonstration of design examples and negotiation with the client
Process for achieving success
Execution of the technical part and testing, quality control
Service
Technical support and training upon completion of development
In the process of solving individual development tasks, company experts use methods of brainstorming, benchmarking and interviewing, modeling data and processes, performing risk analysis, root cause and requirements. After the initial stage is defined by priority tasks and a specification of solutions developed, an estimate is made and agreed with the customer. During project implementation, analysts perform quality control.